Dave Luedtke Excavating & Septic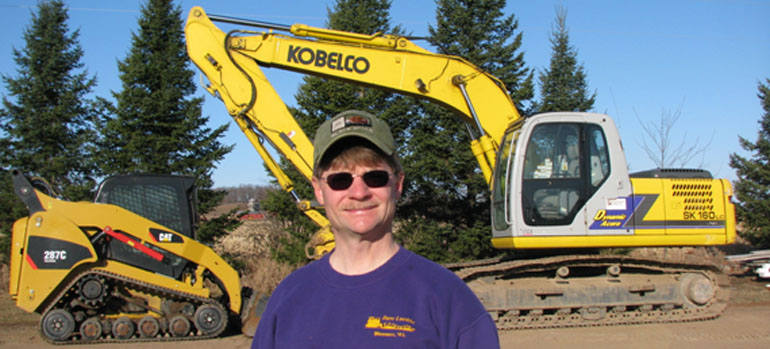 Put my 22 years of plumbing and excavating experience to work for you!
* Septic Systems
* Site-Clearing
* Site-Grading
* Foundations
* Demolition
* Snow Plowing
* Trucking
* Driveways
* Ponds
* Storm Sewers
I am a fully insured and bonded septic and excavating contractor, serving the area in approximately a 50 mile radius of Bloomer, WI. This includes (but is not limited to) the communities of Eau Claire, Altoona, Chippewa Falls, Cadott, Sand Creek, Chetek, and New Auburn.
If you need a new septic system, replacement septic system, or if you need to up-grade your existing septic system, I am the person that will get your project done the right way, the first time. I install the latest technology in conventional, at-grade mound, standard mound, and pre-treatment septic systems. I am also available to inspect and maintain your existing septic system.
Septic systems are not my only area of expertise. Let me put my 22 years of general excavating experience to work for you. Whether you need excavation services for a new foundation or demolition of an existing building, you can rest easy knowing that I've done it many times before - you're not dealing with someone who is "learning on the job". I use laser grade control on both my bulldozer and excavator so that the desired grade is achieved fast and accurately. This means that you don't pay for wasted time setting and checking grade multiple times throughout the project.
Please look through the photo gallery to see examples of the services I can provide, and then give me a call or e-mail me with your project. I look forward to meeting with you to discuss your needs.
13762 220th Avenue - Bloomer, WI 54724 - (715) 568-2298 - (715) 933-0747 (cell) - MPRS #231287
This site is copyright © 2009 by David Luedtke Septic & Excavating, all rights under copyright reserved.