Dave Luedtke Excavating & Septic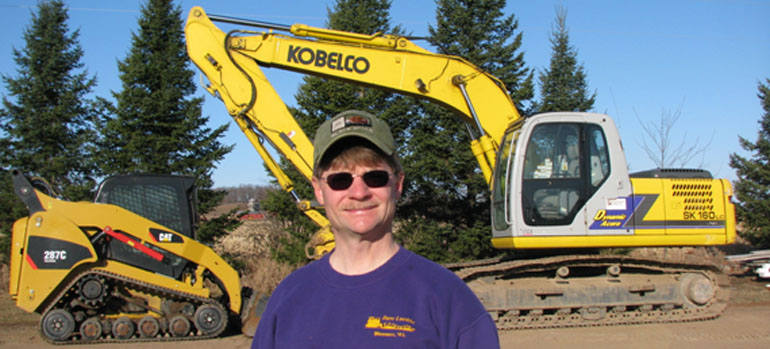 Put my 22 years of plumbing and excavating experience to work for you!
Photo Gallery
---
CONVENTIONAL SEPTIC SYSTEM
This septic system was installed at Larson's Landing Chippewa Falls, WI. It is a 3-bedroom system with a diverter-valve to switch to the alternate drain field.



---
Colome Street Chippewa Falls, WI
This building site is located behind K-Mart in Chippewa Falls. This project included excavation for the 3-story building with under ground parking and a large storm-water detention pond.All grading and storm-sewer installation was done by Dave Luedtke Excavating & Septic


---
POND CLEANING
This pond had the water pumped out so that the silt could be cleaned out from the bottom.


---
13762 220th Avenue - Bloomer, WI 54724 - (715) 568-2298 - (715) 933-0747 (cell) - MPRS #231287
This site is copyright © 2009 by David Luedtke Septic & Excavating, all rights under copyright reserved.